Welcome to Carolina Microwave Associates, Inc, a leader in providing Intelligent Radio Frequency Infrastructure Solutions. From product distribution of name brands such as Andrew, Astron, Belden, Comet, Commscope, Comtelco, Larsen, MAXRAD, M2, PCTEL, Radio Frequency Systems, Radio Waves, ROHN, STI-Co and others; to engineering and design services by electrical engineers, structural engineers and civil engineers; to manufacturing your custom assemblies; we are your one stop shop.
Our employees make your project a success! With over 700 years of combined experience in various trades, our employees know where and how to get 'er done. Do you need a custom antenna design? Our in house antenna engineers can whip up a design from KHz to THz and provide not only simulations, B.O.M.s, fabrication drawings and actual test data in short periods.
Need a new tower? No problem, our structural engineers utilize TnxTower (tm) to design and analyze communication structures. Need a custom piece fabricated - don't worry, our in house CNC and metal fabrication shop will take care of it for you
Our facilities conveniently located at:
797 Sunny Slope Drive, Building 2
Cowpens, South Carolina 29330
For more information about how we can make your project a success, feel free to call 864-336-0000 or send us an email. We look forward to making you look good.
Carolina Microwave Associates, Inc. is proud to have Laguna Components, Inc. as it's exclusive USA representative. Laguna Components is an ANAB AS9120 Certified, Minority 8(a) owned company with over thirty years of defense and aerospace experice.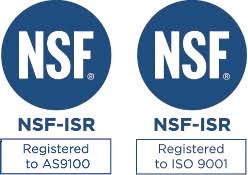 click here to download certificate
Carolina Microwave Associates, Inc. is registered with:
1. Ariba Organization ID: AN01038239238
2. Exostar Organization ID: EXO116741050
3. Tungsten Network Organization ID:  AAA301324257
Carolina Microwave Associates, Inc. is a registered supplier with: 
1.Raytheon
2.L-3 Communications
3.Northrop Grumman
4.BAE
5.Procurex
6.Boeing
7. Union Pacific Railroad
8. CSX Transportation
9. Alion Scientific
10. Merck Pharmaceutical
11. and many others....
If you have any questions, please do not hesitate to contact us. We look forward to working with you and your team.